In partnership with England Netball, the NFWI is delighted to announce the extension of its Walking Netball programme following three successful years, allowing the project to continue to build women's confidence, self-esteem, and physical and mental wellbeing through Walking Netball, a slower version of the game. This partnership also offers the opportunity for women to develop their skills through Walking Netball Host training.
The collaboration, initially launched in March 2018, was brought together by two nationally recognised and trusted women's organisations, and has exceeded expectations by making the project, to date, the most successful sporting partnership seen in the WI. WI members across the country, have taken to Walking Netball with enthusiasm and passion and have been a leading force in demonstrating the sport can be inclusive to all women, regardless of age or ability. Thanks to funding from Sport England the project has successfully introduced the WI to a team sport enjoyed by thousands of women across the country, which continues to grow in popularity.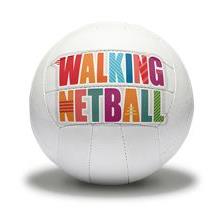 Over the past couple of months, NFWI has been working hard to encourage and support members back onto court and is delighted that many of the WI WN groups are now happily back playing. With the partnership extension, this means that the focus can now move onto getting new WIs to register and join the programme.
NFWI will continue to offer registered WIs with 20 fully equipped weekly or fortnightly sessions, delivered by a Walking Netball Host, in venues the participants are familiar with. To encourage WI members to maintain regular activity levels beyond these first sessions, and to leave a positive legacy for the project, members will also be encouraged to train as Walking Netball Hosts (training funded through the programme).
Please click here to register your WI's interest in the programme.
To find out more about the programme and to download a copy of the Evaluation Summary Report, please Walking Netball on MyWI.
If you have any questions, please contact NFWI Activities Officer Helen Neal on 01615 230604 or h.neal@nfwi-unit.org.uk.